Your cleaning service business deserves a stunning app
If you are running a Cleaning agency then you can launch this kind of on-demand service provider app like the Urban clap. Through an app, you will reach as many as people and app really help you in gaining more customers or in maximizing more profit.
If you are thinking of launching any marketplace platform for the people through which they can easily connect and fulfil their basic Service requirement then you can introduce an On-Demand House Cleaning Services App in the market.
Here I am listing down the key or basic features of our On-Demand Cleaning Services App
User Panel
User Sign in /Sign up page.
User can create and set their profile
Can manage the profile simply
Search and filters the House Cleaning service provider
User can check the profile and details of every House Cleaning Service provider.
User can check and compare the fees of House Cleaning Service provider.
Can Hire
Do online payments
Contact directly to the hired person
Can check payment history
User can do complaints (goes directly to the user)
Use can give feedback or ratings

Agency Panel
House Cleaning people service provider can sign-in /sign up Can easily create or set up their account easily, verify their account and add some basic information. Able to add their experience and work details Can manage the profile Can update their availability time Can add the fees. Can notify whenever someone has hired them. Payment management Can able to check and manage their feedback or reviews. Able to check their history

Admin Panel
User management-Managing their account House Cleaning Services provider profile management-Categorize each and every profile accordingly. Check and verify the profiles Premium and subscription management. Payment management Dispute or complaint management Contact management Reports management and analysis Special Offers and discount management Ratings, Reviews and feedback management.
How a user and admin intract the app
How much does it cost to develop an On-Demand House Cleaning Services App?
The cost of an On-Demand House Cleaning Services app highly depends on the layout, design, features or functionality. The app development cost also depends on the technology which is used for developing the app or the app require in which platform in Android, IOS or in both.
We are from The App Ideas, a leading web and app development industry. We offer you the best and experienced mobile app development team who has worked on various on-demand app projects. We worked on both the platform Android as well as IOS mobile app development.
We'd love to discuss your project or world-beating idea with you.
Alternatively, send through a request for a quotation, enquiry.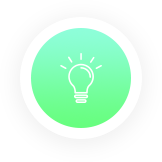 Contact Details
Our Location
House 3, Road 2, Block C, Kaderabad Housing, Mohammadpur, Bangladesh